Gamilearning @ Audiences 2030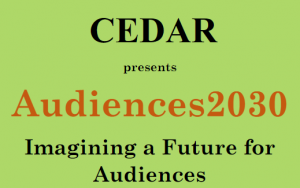 GamiLearning Project will be represented at Audiences 2030 Conference – Imagining a Future for Audiences, organized by the Consortium on Emerging Trends in Audience Research (CEDAR), to be held in Lisbon, on the 28 and 29 September 2017, at Universidade Católica.
The work to presented is "Games for Media and Information Literacy (MIL) – Developing MIL Skills in Children through Digital Games Creation" and you can read the abstract here.
The complete book of abstracts and conference programme can be consulted in the conference website.